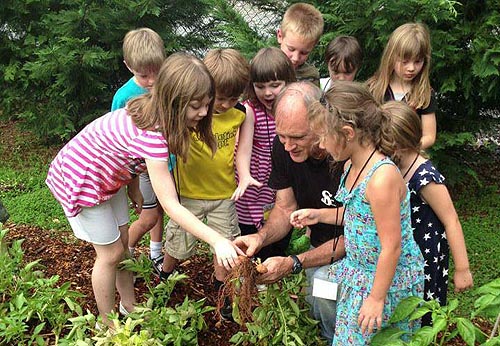 Kevin's Garden is a memorial garden for a young man in our church who passed away in the spring of 2010. The purpose of this garden is to provide fresh produce to families who come to the Jay Weaver Food Pantry. This project began in February of 2011 and we have harvested an abundance of tomatoes, collard greens, eggplants, cucumbers, squash, zucchini, green beans, basil and dill. The produce left over after the families visit the Food Pantry is sold, and the profits are used to buy supplies for the garden. Kevin's Garden has provided numerous opportunities for our youth and members of the church to become involved with the Food Pantry and the families that we support.
Congratulations to Kevin's Garden!
Kevin's Garden was granted a $300 cash award and a a $25 one-year subscription the KGI Garden Planner. These funds were used to add 4 more 4'X10′ beds in the spring of 2015. Kitchen Gardner's International link and video of Kevin's Garden.