The Jay Weaver Emergency Food Pantry is in memory of Jay Weaver, a former member and Elder at Heritage Presbyterian Church. Jay began the church's food ministry in the early 1980's. He is also responsible for the church's first Santa's Caravan at Heritage in 1987. Jay had a huge heart!
The Jay Weaver Food Pantry is an emergency food pantry serving an area limited to five miles from our church address. Since our resources are limited, we have the following guidelines you should be aware of:
Appointments are filled as volunteers are available on the following days – Monday, Tuesday, Thursday and Saturday.
Please call for appointment – 770-926-3558 ext. 212
NO WALK-INS please
1. Caring volunteers distribute food only with an appointment.
2. You must have proper ID for your appointment.
3. You are eligible for assistance once every three months.
4. Our volunteers are only able to serve you three times a year.
5. If you do not show up for your appointment, you will have to wait 30 days before making another appointment.

Heritage Presbyterian Church also sponsors  three School Pantry Programs, serving nine schools in the surrounding area.  Click on the photo to learn about Ludacris' visit to to the the Red Hawk School Pantry at Clark Creek Elementary.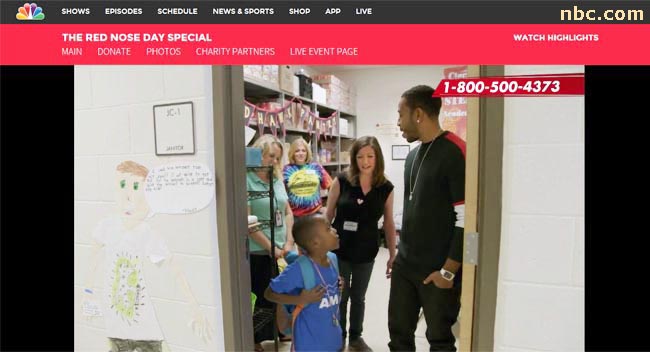 MOBILE FOOD PANTRY hosted by Heritage Presbyterian Church
Th Atlanta Community Food Bank is in the process changing locations therefor dates for February 2020 are not yet available.  A February date will be posted as soon as it is scheduled.
The Mobile Food Pantry is available to anyone in need.
What: The Atlanta Community Food Bank will provide free food assistance to people in need.
When: TBA
Where: 5323 Bells Ferry Road, Acworth 30102
*** Food will be available on a first come first serve basis and while supplies last ***
*** Two family max per car. An adult must also be present to represent each house. ***