The Clothing Closest has temporarily suspended operation during Covid-19.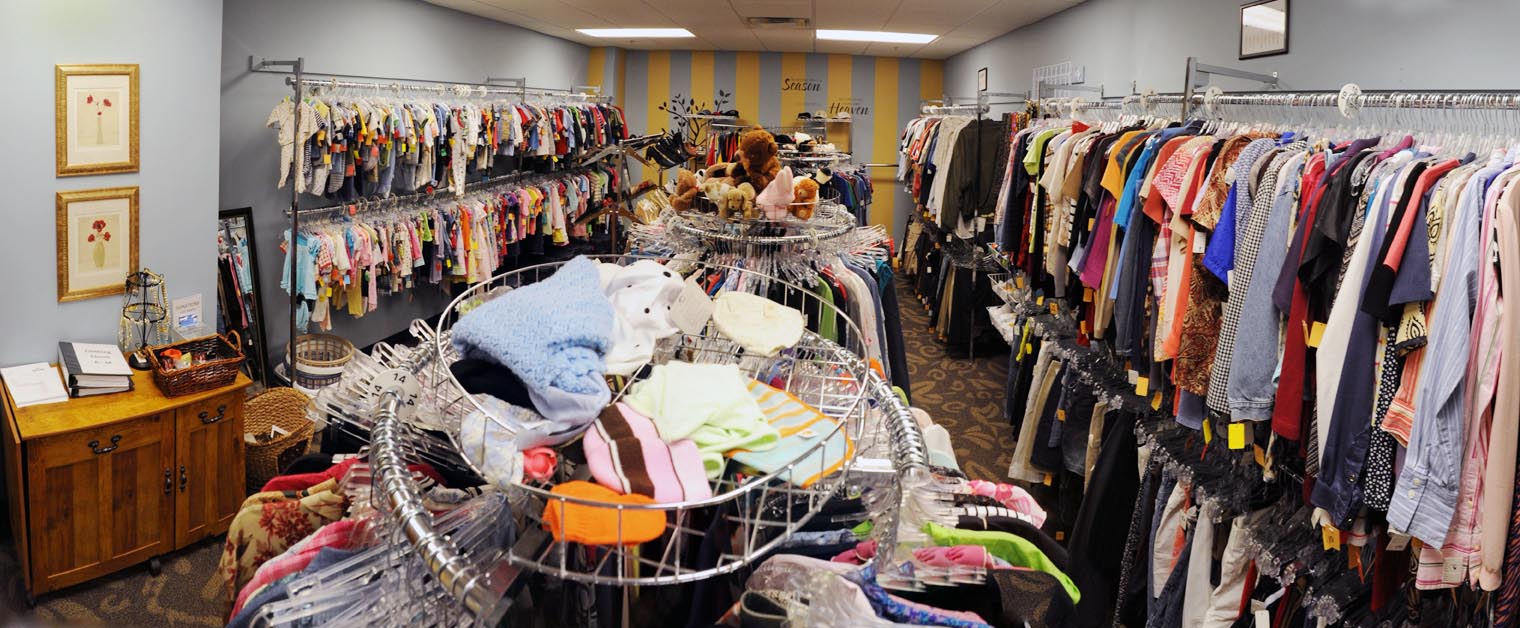 This outreach has been something we have hoped for and prayed about and now it's a reality. We have clean gently-used clothing for all ages: men, women and children.
If you're already a qualified member of the food pantry you're qualified for the Clothing Closet, as well. The same general rules apply:
1. You must have proper ID
2. You are eligible for assistance once every four months
3. Our volunteers are only able to serve you three times a year
4. If you're not already established with the Food Pantry, an appointment is necessary for your first visit to the Clothing Closet. We will need to know your address, phone number, number and ages of family members
We are also here to serve the community for emergency situations. Please call the church office for immediate attention.
DONATIONS:
Clothing
We accept gently used, school-appropriate clothing, including larger sizes for middle and high school children, baby and adult clothing.
Socks & Underwear
All underwear and socks need to be new. We need all sizes including adult sizes.
Shoes
If you have a connection with a shoe manufacturer, please let us know! Our desire is to provide each child with a new pair of sneakers.
Financial Donations
Your financial contribution will help us purchase extra school supplies, socks and underwear. Donations can be mailed to Heritage Presbyterian Church in c/o The Clothing Closet, 5323 Bells Ferry Rd. Acworth, GA 30102